Directory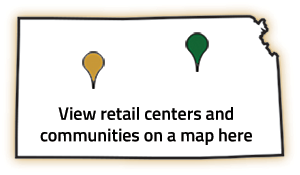 When you are looking to buy a manufactured home, several options are available to you. Search our membership list below for retailers, manufacturers, and other related services in your area.
You can use the search boxes to search by company, city or category. You can also sort the list by clicking on the column headings.
Our interactive map at the right is another easy way to find retail centers or communities near you.
| Company | DBA | Category | Address | Phone Number | Website |
| --- | --- | --- | --- | --- | --- |
| 21st Mortgage | | Industry Related Service >> Finance | | (800) 955-0021 Ext. 1455 | www.21stmortgage.com |
| Acres Estates MHC, LLC | | Industry Related Service >> Community | | (785) 241-5575 | |
| Adam Heights Manufactured Home Park, LLC | | Industry Related Service >> Community | | (832) 285-2056 | |
| Adventure Homes | | Manufacturer | 1119 Fuller Dr., P.O. Box 330 | (260) 357-1948 | www.adventurehomes.net |
| Andover Estates MHP, LLC | | Industry Related Service >> Community | | (316) 272-7802 | |
| Billy's Mobile Homies Inc. | | Industry Related Service >> Services | | (816) 252-2867 | www.billysmobilehomies.com |
| Blue Valley MHC, LLC | | Industry Related Service >> Community | | (785) 539-5841 | www.rhp-properties.com |
| BonnaVilla | | Manufacturer | 111 Grant St., PO Box 127 | (308) 389-8367 | bonnavilla.com |
| Bonner Springs Estates MHC | | Industry Related Service >> Community | | (913) 441-3434 | |
| Brittany Place, LLC | | Industry Related Service >> Community | | (785) 234-4333 | www.rhp-properties.com |
| Broadview Estates At Maize, LLC | | Industry Related Service >> Community | | (316) 202-2309 | www.broadviewcommunities.com |
| Broadview Estates Goddard | | Industry Related Service >> Community | | (316) 202-2309 | www.broadviewcommunities.com |
| Broadview Estates Winfield | | Industry Related Service >> Community | | (316) 202-2309 | www.broadviewcommunities.com |
| Brookwood Mobile Home Community | | Industry Related Service >> Community | | (785) 843-3600 | www.yescommunities.com |
| Busker LTD | Western Mobile Home Park | Industry Related Service >> Community | | (620) 624-6071 | www.westerncommunity.net |
| Carey Investment Inc. | Modern Home Sales | Retail Center | | (785) 862-1426 | www.modernhomesales.net |
| Cascade Financial Services | | Industry Related Service >> Finance | 2701 E. Insight Way, #150 | (877) 869-7082 | www.cascadeloans.com |
| Champion Home Builders | | Manufacturer | | (270) 906-9743 | www.championhomes.com |
| Champion Home Builders | | Manufacturer | | (817) 295-2267 | www.championhomestx.com |
| Champion Home Builders, Inc. | | Manufacturer | | (402) 362-4455 | www.championhomesyork.com |
| Champion Retail Housing | Champion Homes Center | Retail Center | | (620) 307-2008 | factoryhomes.com |
| Cherrywoods MHP, LLC | Cherrywoods Mobile Home Communities | Industry Related Service >> Community | | (785) 418-1262 | |
| Chisholm Creek, LLC | | Industry Related Service >> Community | 501 East 63rd Street North | (316) 744-3703 | www.rhp-properties.com |
| Clayton Homes | | Manufacturer | 437 N Main St., P.IO. Box 1218 | (574) 825-7500 | www.schultmiddlebury.com |
| Clayton Homes | | Manufacturer | | (903) 583-1949 | www.claytonhomes.com |
| Clayton Homes | | Manufacturer | | (731) 925-1902 | www.cmhsavannah.com |
| Clayton Homes | | Manufacturer | | (574) 862-4461 | www.claytonhomes.com |
| Clayton Homes | Norris II -- Bean Station, TN | Manufacturer | P.O. Box 99, 1160 Hwy 11W | (865) 993-7905 | |
| Clayton Homes, Rutledge, TN | | Manufacturer | | (865) 828-5771 | www.claytonrutledge.com |
| Clayton Waco I | | Manufacturer | | (254) 776-7777 | www.schultwaco1.com |